Magnus Karate is an authentic, year round karate institution located within ACAC Fitness and Wellness Centers in West Chester, PA. Independently owned and operated by Master Mike Pannulla, Magnus Karate was founded in May of 2010. Our school offers three age specific program options, which provide each student with the appropriate level of content and instruction.
NO CONTRACTS, NO SET UP FEES, NO GIMMICKS!
Magnus Karate is a NO contract school. Payments are made on a month-to-month basis.
We will not ask you to sign a long-term contract. There are NO set up or registration fees involved with our enrollment process.
We believe our students have made a self commitment to their school and not a financially obligated one. Master Pannulla believes in direct and honest contact with his students and their family members.
All of our fees and costs are available to you at anytime! Please contact Master Pannulla today.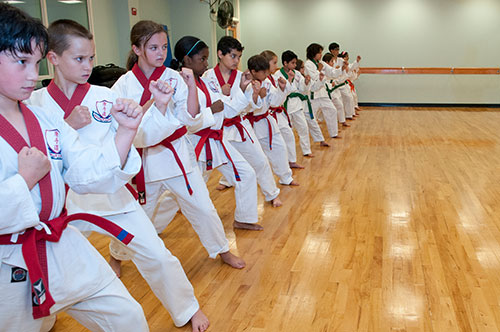 PROGRAMS OFFERED AT MAGNUS KARATE
Magnus Karate offers three age-appropriate classes year round.
Junior Magnus
Accepting students ages 4-6, this option is designed as our school's developmentally readiness program. Classes feature a fun, fast-paced, and structured training environment.
Magnus Karate (Age 7-14)
A progressive and authentic black belt training program, our classes are designed to teach the basic, intermediate, and advanced levels of karate.
Adults & Teens
A reality-based and engaging training environment for anyone over age 13. Learn true personal protection, life preservation techniques, and the classical theory of Okinawan Karate-Do.
OUR AGE APPROPRIATE TRAINING PHILOSOPHY
All content and curriculum at Magnus Karate has been designed and approved by Master Mike Pannulla. Magnus Karate is an advocate for age appropriate practice within ALL of its martial art settings. All programs have been designed through educational concepts that aim to progressively advance each student. When a student has reached the appropriate age as well as the expected amount of content knowledge, Master Pannulla will advance them to a higher level of the system.
THE FREE TRIAL SYSTEM
Magnus Karate requires all newcomers to participate in at least one free trial lesson before official enrollment. The free trial system is a great way for your family to meet our instructors and take part in the experience to see if our school is a good fit for you.
STYLES / SYSTEMS TAUGHT AT MAGNUS KARATE
Tang Soo Do (Junior Magnus & Age 7-12)
Any student who begins martial arts training at Magnus Karate under the age of 14 will begin their journey with Traditional Tang Soo Do. Tang Soo Do is a form of Korean Karate derived from multiple styles of martial arts. Its main features include kicking, hand and foot based striking, movement skills, forms (kata/hyung), partner drilling, free sparring, traditional/modern personal protection practice, and supplementary conditioning.
Okinawan Shorin-Ryu Karate-Do (Adult & Teen)
The style specific to the Magnus Karate adult curriculum, Shorin-Ryu has been practiced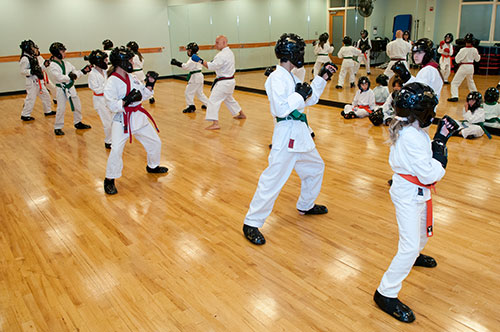 in Okinawa before the 20th Century. It is comprised of techniques including; joint manipulation, pinning/restraining techniques, seizing nerves, attacking tendons, grappling, attacking anatomically vulnerable points, strangulation and choking techniques, sweeping and throwing techniques, ground fighting techniques and countering attacks.
OUR RELATIONSHIP WITH ACAC
Although Magnus Karate is located within ACAC Fitness and Wellness Centers, ACAC does NOT control, operate, or manage any part of Magnus Karate. Magnus Karate is an independent company operating all classes within the ACAC facility. ACAC acts as our business partner, billing service, and houses all classes.
ACAC Management does not oversee Magnus Karate or its instructors. Acting as sole owner and Head Instructor, Master Mike Pannulla makes all school and business decisions. All questions or concerns regarding Magnus Karate should be directed exclusively to him.
Our school is open to members and non-members of ACAC. ACAC club members are offered a monthly discount rate and have the convenience of charging monthly tuition to their club account if that is the payment option they should choose.